About Jason Wheeldon's Cranbrook Realty Practice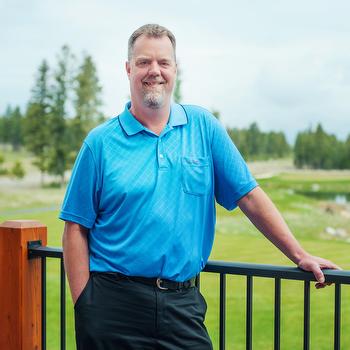 Excellence is not an accident; it is the result of hard work, dedication and a desire to be the best there is. Excellence means taking a good situation and finding a way to make it even better. Excellence means earning the respect of your peers, your mentors and the clients you serve.

Jason Wheeldon strives for excellence in every facet of his professional and personal life.

Jason is as committed to his profession as a REALTOR® as he is to the city of Cranbrook. He has been a top performing agent with Royal LePage East Kootenay Realty.  Since he started his professional career in 1994, Jason has consistently set the bar as high as possible. Along with his outstanding performance record at Royal LePage East Kootenay Realty, Jason has also been one of the Top 1% producers of Royal LePage Realtors in Canada.

Jason's strength as a REALTOR® in the Cranbrook and area real estate sector begins with his commitment to the community in which he and his family live. Wheeldon is a former president of the Cranbrook & District Chamber of Commerce, and served on its Board of Directors for over 10 years. He was also a member of the executive of the British Columbia Chamber of Commerce. He has been involved with several not-for-profit organizations serving Cranbrook, including the Cranbrook Boys and Girls Club and Big Brothers and Sisters.

Jason maintains one of the highest list-to-sell ratios in the region by ensuring that sellers are able optimize their results, whatever the market, and that buyers are making the choices that are right for them. Strong associations with local developers, municipal and provincial government bodies, and the Cranbrook business community keeps Jason aware of housing and business trends within the region, which in turn helps him to deliver the best results possible to his clients. His reputation for outstanding customer service, personal ethics, integrity and high professional standards have earned him several accolades, including being named Best Realtor by Kootenay Business magazine for over 16 years running.

To get the most out of buying or selling property in Cranbrook, talk to Jason today, and find out how he can assist you in achieving the results you want.
Jason Wheeldon receives Business Person of the Year Award for 2010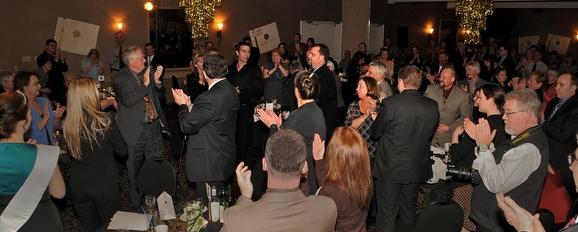 Family & Community
Jason grew up in the East Kootenay Region and has living in the area for 30 years. He is married with two daughters.  Away from Real Estate, Jason is actively involved with both of his girls soccer and has been coaching for the past 11 years.  He proudly sits on the board of KEYSA Soccer association for Cranbrook and is an active sponsor for the house soccer league.  Jason is firmly committed to the community in so many other ways other then his personal one. He has been president of the Cranbrook Boys and Girls Club since 1996 retiring in 2006, also mentoring in local schools through Big Brothers and Sisters, and served on the executive of the British Columbia Chamber of Commerce. Being active in the community & not just well versed on the market, is a key roll to Jason's success and also keeps him current of what his community is in need of.  He is a role model for more then his colleagues but also for our youth, which has and will always set Jason apart in our industry.